Tyler Staples did a fantastic job
Tyler Staples did a fantastic job and demonstrated great professionalism in helping us finding our dream home, negotiating the offer, closing the deal, and promptly answering all our questions and concerns throughout the whole process. We are very satisfied with his service and we would certainly love to work with him again and refer him to our friends.

John Guo and Binbin Feng

Wow! You Rock!
Wow! You Rock! Thank you so much for going above and beyond to make this a great experience for Adam and the entire family. We are beyond excited that this all came together as well as it did.
Thanks for making all of our dreams come true. It's very settling for me and Kristy to know that Adam is now settled in his own place and has a strong base to grow from. It could not have happened without you.

Steve Szablya
Would not hesitate to recommend Tyler to anyone
Tyler helped us for over 10 months find the perfect house and the perfect deal for us. He advised us on houses we're glad we're not in and helped us be patient for finding the right house based on our criteria. He helped us navigate short sales, inspections, mortgage lenders, contracts...everything a to z. In the end, we saved tens of thousands of dollars working with him and he was generous and gracious during the entire process...even though we took way longer than the typical home buyer he works with. Would not hesitate to recommend Tyler to anyone. He's honest in the entire process, knowledgeable about every facet of the buying process, quick to deliver options, and responsive to communication.
We couldn't have asked for a better realtor
We couldn't have asked for a better realtor than Tyler Staples. He prepared us well to sell our home, including telling us what needed to be done in order to sell it, giving us referrals for painters and other handyman folks, and having our house staged to perk it up. He helped us to price it right, so we received two offers the first day it was on the market; Tyler held two open houses and within two days our house was sold! He handled the negotiations well, so it was a win-win for us and the buyer. Tyler is honest and trustworthy, always keeping our best interests in mind. He kept the process stress-free as much as possible. We highly recommend Tyler for his excellence, friendliness and integrity. Betsy & Pete Smith, Bellevue, WA
We highly recommend Tyler
Tyler helped us find a rental property. We were moving from out of state and the rental market on the Eastside is very active. Tyler assisted us in getting a feel for the market by sending us available listings in advance of our house hunting trip. When we arrived in Bellevue, Tyler had scheduled multiple properties for us to view each day. Unfortunately, the properties available had multiple applications already submitted or were not quite right for our family. However, Tyler did not stop working on our behalf. He continually monitored the available inventory to see if something new became available. He even scheduled us appointments to view properties on the fly!

Unfortunately, even with all of his hard work, we were still not able to find a house while in town. However, Tyler did not stop working on our behalf! He continued to send us listings once we returned to California. If we were interested in a property he was willing to view the properties in person and did video tours to help us get a feel for the homes. We trusted Tyler so much that we signed a two year lease on a house sight unseen (we did have his video tour). We are very happy with our new home. Without Tyler the process of finding a rental property would have been impossible.

We highly recommend Tyler. He was committed to helping us find the right home for our family. We intend to have him help us find a home to purchase when our lease is up.
He is a hands-on realtor
We were selling a home owned by a family trust, after the death of the primary resident, so we were all going through a bit of a learning curve. Tyler worked closely with us to understand our specific needs and circumstances. He was there from beginning to end. His services included advice on how much work to put into the house, how to improve the curb appeal, recommendations for landscaper & housekeeper (one-time) & photographer & appraiser. He is a hands-on realtor, and was there to greet the appraiser, landscapers, carpet cleaners, and photographer, as family members live out of town and weren't always able to be at the house when needed. He was at the house frequently to see how our preparations were coming, and to take care of little incidental tasks when we couldn't be there. He helped us determine the best timing for listing. He set up and conducted an open house for other realtors, and another for the public. His insight to the housing market in our neighborhood was invaluable. We had multiple offers on the house within the first few days it was on the market, and I was impressed with the expertise and integrity with which those were handled. Though we listed higher than the appraisal value, based on Tyler's confidence in the location, we sold for more than the list price. The buyers were also happy with the purchase price. The offer that Tyler helped us accept was a solid one, and we closed a few weeks later. A win-win for everyone.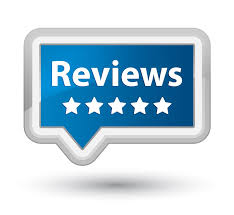 See my reviews on Zillow
www.zillow.com/profile/tylerstaples/reviews/